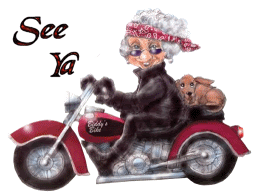 And away I go... When you're a menopausal woman that statement takes on a whole new meaning. And away I go to divorce court, the funny farm? For me, I'm sitting on the fence between the two. Life's not a picnic nor a bed of roses. It's ants and thorns. Yep I'm cynical.
There comes a time in every woman's life when we have to stop looking through rose colored glasses and say what the hell am I doing? Whether you're 21 or 51 life will sooner-or-later bite you in the butt(trust me, I have thirty years of experience).
When I was 21 I'd been married to husband number one a couple of years and was seeing our wedded bliss through rose colored glasses. I didn't see what was right in front of me. Fast forward thirty years, two husbands, four kids, and one grandchild to what is now my reality. I've taken off my rose colored glasses! I can see clearly now life isn't meant to be a picnic or a bed of roses. It's filled with ants and thorns as it should be, but....
On days you feel like heading to divorce court or the funny farm (especially us menopausal women)put on your rose colored glasses for a brief moment and take a trip back in time to the 21 Club...it'll do a body good!
And away I go...see ya in thirty years.
Disclaimer: Do not fear my loyal readers hubby and I am not getting a divorce, I'm just being a menopausal women and ranting...